HC-4E Cryopump Indoor Water-Cooled Compressor Series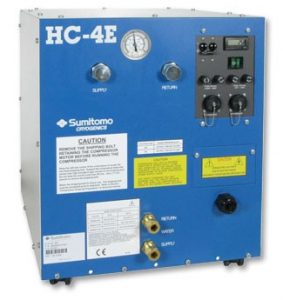 Both the Marathon® CP and SICERA® Cryopump lines are driven by highly-efficient and reliable helium compressors.
These compressors boast an industry-leading 30,000 hour maintenance interval, and are available in single-phase and three-phase, low and high voltage, and water and air-cooled versions.
The Zephyr, HC-4E1, HC-8E4 and F-70 Compressors are designed for use with the Marathon CP line, while the CSW-61C and CSW-61D were specifically designed for SICERA® systems.
Product Specifications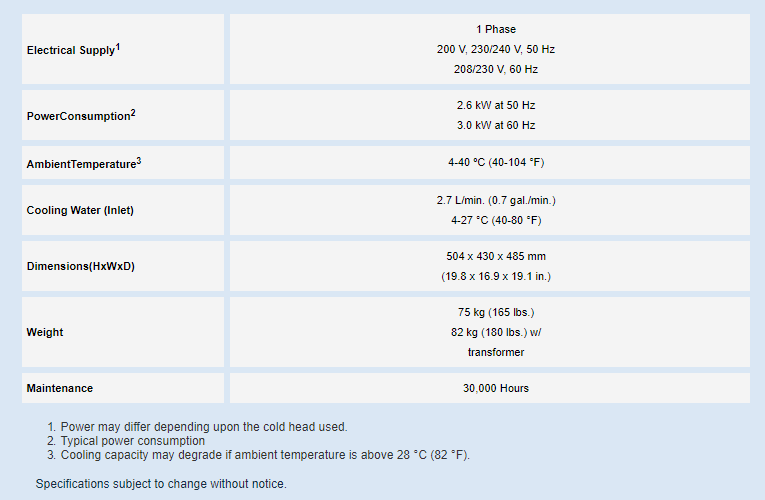 For pricing and answers to your questions, please call our Sales Department at 866-DRY-PUMP (866-379-7867)