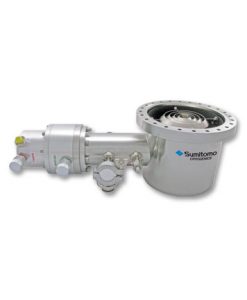 Marathon® CP Series Cryopumps are specifically designed to meet the needs of high vacuum processes. Applications range from custom laboratory equipment to industrial-scale tools.  Makers of semiconductor devices, flat panel displays, test equipment, solar manufacturing and coating and thermal vacuum systems require efficient, robust and reliable systems with a low cost of ownership.  The Marathon® CP Series of Cryopumps delivers on these needs.
Available Configurations
Standard Low Profile Design in Left or Right Hand Configurations
All Industry-Standard Flanges
Standard Manual Operation
Optional Fully-Automated Operation with Marathon® Cryopump Controller
Two (2) cryopumps operating with one (1) HC-8E4 or F-70L/H Compressor
Displex® Technology
Standard Scope of Supply
CP-8LP Cryopump
Zephyr®, HC-4E1, HC-8E4 or F-70L/H Compressor
3 m (10 ft.) Flexible Gas Lines
3 m (10 ft.) Cold Head Cable
Tool Kit
Cryopump Model
CP-8LP
Air
(liters/second)
1,800
Water
(liters/second)
4,200
Argon
(liters/second)
1,500
Hydrogen
(liters/second)
3,000
Argon Throughput
(torr liters/second)
11
(sccm)
870
Argon Capacity
(standard liters @ 1 x10-6 torr)
1,600
Hydrogen Capacity
(standard liters @ 5 x10-6 torr)
23
Crossover Rating
(torr-liters)
220
Cooldown Time
(minutes)
110
Weight
kg (lbs)
17.9 (39.5)

OPTIONS

HC-4E
HC-8E
F-70
Zephyr
Cryopump Model
CP-8LP
For pricing and answers to your questions, please call our Sales Department at 866-DRY-PUMP (866-379-7867)
Want to gain a deeper understanding of how our OMNI Helium Compressors run multiple cryogenic pumps, from multiple manufacturers, on the same tool at the same time?
Download this FREE PDF or watch our OMNI® Solutions Video.